Featured Pattern - Heron & Magical Tree
---
Many Carlton Ware patterns take us into a fantastic world. One such pattern is Heron & Magical Tree,
introduced in the late 1930s and designed Rene Pemberton. Below are some of its variations.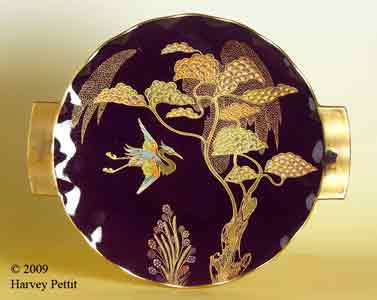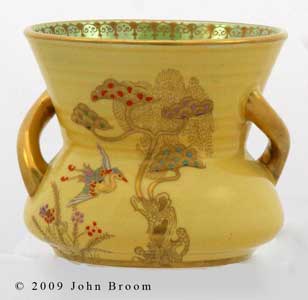 We would like to thank Ian Harwood and Jerome Wilson, Chris Rutter, Derek and Jane Towns, as well as
Sara and John Broom for sending us the beautiful images above. Pattern Numbers, in picture order,
are as follows; 4159, 4326, 4284A, 4160, 4108A, 4321 and 4315.

Note - Factory pattern names are shown in bold upper case e.g. MIKADO, MAGPIE.
Names given by Carlton Ware World's long-standing naming committee and now in general use
are just bold. e.g. Heron & Magical Tree; Hiawatha; Floral Comet.
---