---
Faker number 1 - a review
The following fakes have appeared relatively recently, but many more preceded them, most notably the models of John Gilroy's Zoo animals, which we believe may have come from a different source than those shown below. The fake versions of the Carlton Ware Zoo series made for Guinness are still widely available and usually sold as being originals.

A common theme from this faker is the production of advertising ware. The white ground is also common to all, as is the use of a fake Carlton Ware Script mark, either printed in black or red, though on the Guinness fakes a fake Guinness mark can also be found.

Please note this is by no means a complete list. Watch this site for additions.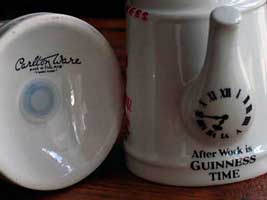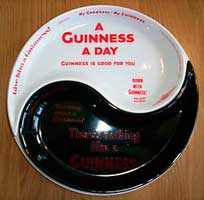 The following fakes look as though they are from the same source.