It's the silly season here in the UK and so I couldn't resist showing the picture below.
Alluding to the famous "Dead parrot" sketch, a giant 'deceased' parrot was unveiled on London's South Bank to mark the broadcast of the final live Monty Python show.
There is of course a Carlton Ware link.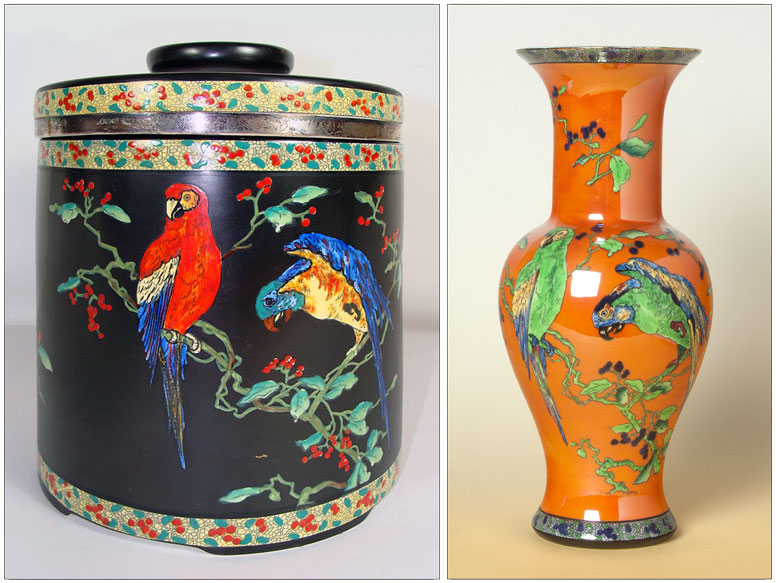 As with most Best Ware patterns, PARROT had its own border. PARROT BORDER was used on its own on coffee ware and sandwich plates.

In total, 27 variants of PARROT were listed in pattern records. The first, 3016, as shown above with the green ground, I estimate was introduced in 1925. The strong and bright colours used on many of these variants were adventurous for the time. Their vibrancy is not lost on us today. ❑

Harvey Pettit © 2014