---
Clive Birch sent us the picture below, which shows much of the delightful BUTTERCUP range of Floral Embossed SALAD WARE.

He comments I've always been amazed at how creative the design is - taking the theme of the flower and turning it into a practical everyday item ... Thank you Clive.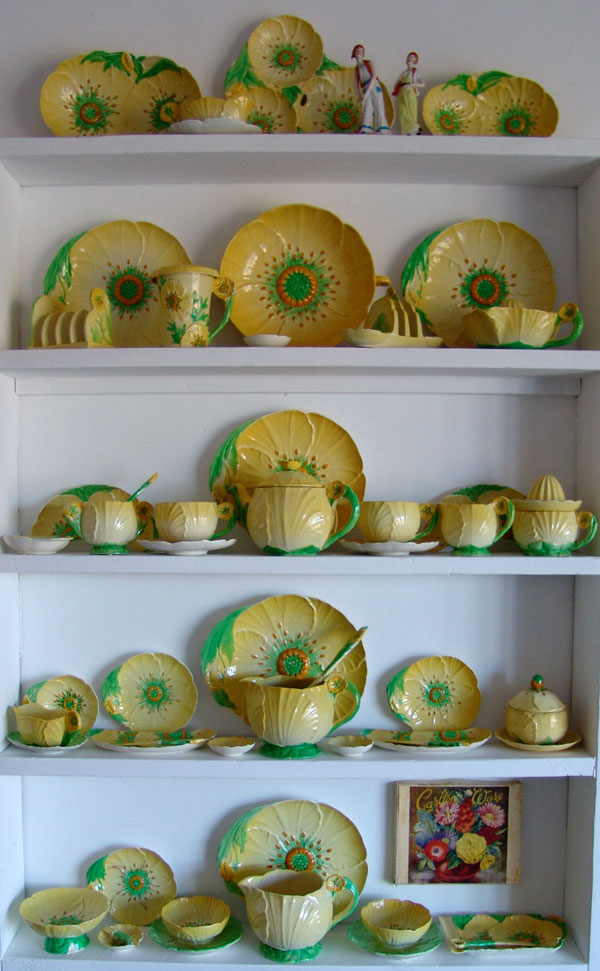 Anne Bower from Canada has a similar enthusiasm for BUTTERCUP and she kindly sent us a picture of her collection, which we show below.

Anne says the most unusual piece I have is the lemon squeezer and jug. Our editors says that the cheese dish and cover is also a scarce item. One of his favourites is the crescent shaped dish, but then all is so well executed. It is no surprise that Queen Mary bought an example at the British Industries Fair in 1938. If BUTTERCUP is good enough for Clive and Anne, it's good enough for Queen Mary. Thank you Anne for taking the time to send us pictures of your collection.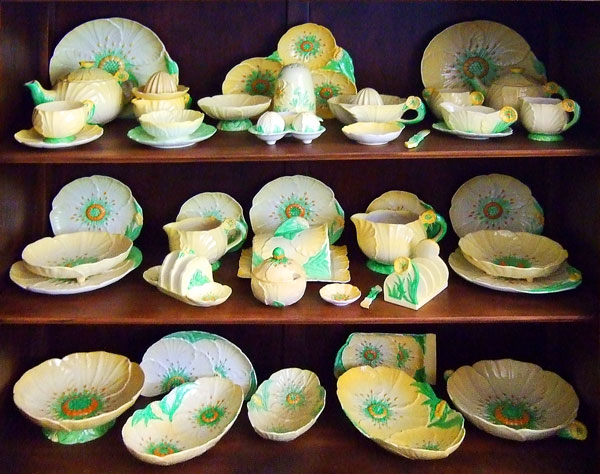 ---