---
Below are selected articles published on this site between September & December 2011. We hope you will find some of interest.
Articles here have been moved from the Recent Articles & Announcements page and are in reverse chronological order.
---
Happy Hew Year
Carlton Ware World wished all of our viewers a Happy New Year.

On the right we show how Disney characters welcomed in 1935. This was a significant year for Betty Wiltshaw, Cuthbert Wiltshaw's eldest daughter, because she then began working with Violet Elmer at the Copeland Street works. Last week, we told you the sad news that 'Miss Betty' had died on the 4th December, age 94; you can now read a biographical tribute to her in the next article.

Throughout much of its history, Carlton Ware reflected popular culture, especially with its novelty ranges. Engaging characters such as Bonzo Dog, Felix the Cat and Pip, Squeak and Wilfred were represented. Disney was acknowledged with the charming Mickey Mouse preserve below.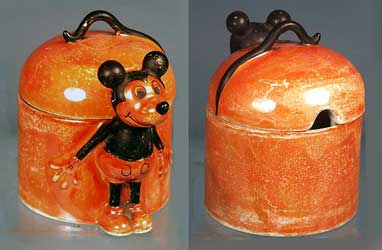 Most cleverly, Mickey's tail extends through the base, wrapping up over the lid to form a handle!

Cuthbert Wiltshaw registered the design in 1930 and I'm sure he must have taken an example home to amuse his four daughters.

The orange lustre on this example is a little worn, but otherwise the preserve is intact. The colour suggests it was intended for marmalade. I wish I had one on my breakfast table, though we would be far to nervous to use it today, but what fun it is.

These days use of Disney characters would be heavily protected. ❑


©Harvey Pettit 2011
Scroll down for more news.
---
Betty Wiltshaw 1917-2011
As a tribute, Harvey has written the short biography below,
focussing on time at Copeland Street.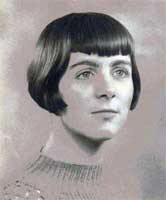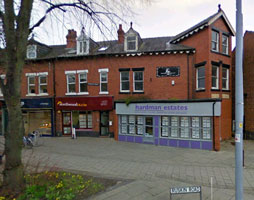 Betty Wiltshaw, the eldest daughter of Frederick Cuthbert Wiltshaw (owner of Wiltshaw & Robinson) and Alice Maud Mary Tomkinson, was born in Crewe, Cheshire on the 16 June 1917.

Her parents, Cuthbert and Bobby, as they were known, had married in 1915 in this rapidly expanding town. They had met as a consequence of the roles that they played during the First World War; Cuthbert was in the Air Flying Corp and Bobby a nurse.

In 1918, when the First World War ended and Cuthbert returned from the Air Training Corps, the young family moved to Stoke-on-Trent.



This move was necessary after Fred Wiltshaw, Cuthbert's father, died after falling between the platform and a moving train on Stoke Station. As the eldest son of the co-founder of W&R, Cuthbert would have seen it as his responsibility to take over the running of the pottery, despite having other ambitions.

Some of Betty's early childhood was spent at The Firs, Newcastle-under-Lyme, into which the family had moved by 1924. This large building, shown on the right, is now a museum. By 1927, Betty had the company of three sisters, Pauline, Patricia and Eve. The days here must have been happy ones, but a move was then made to Tittensor Manor, another large property near Stone.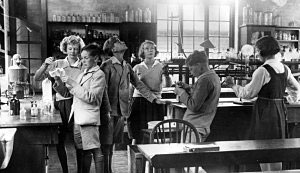 Betty was educated at Dunhurst junior school beginning her time here at about the age of eight, then going on to Bedales, near Petersfield in Hampshire. The schools were offered as an alternative to the authoritarian regimes of late-Victorian public schools; no doubt her time there contributed to her free spirit and empathy.

After Bedales, Betty attended the Burslem School of Art and then, about the age of 17, in 1935, she began to work with Carlton Ware's designer Violet Elmer at the Copeland Street works. She was the only one of Cuthbert and Bobby's children to play a part at the pottery.

Prior to this, times had been difficult financially for the pottery, which in 1931, due to a poor decision by its bank, was placed into receivership. This resulted in the family moving to Estoril, a smaller but still substantial house in Barlaston. By 1936, with judicious management by Cuthbert and the administrators, all of the potteries debts had been paid and Carlton Ware returned to prosperity and was saved from closure.

During her time working with Miss Elmer, and for a short time in 1938 with Rene Pemberton, Betty helped out by keeping the shape and pattern books up to date. She also produced coloured drawings of salad lines, which were sent to overseas agents. This was before colour photography was commercially viable. Modestly, Betty said of her work that I wasn't any good at it, but then she was comparing herself to one of the most talented designers of the interwar years, Violet Elmer.
When Peter Cochrane and I interviewed Betty in the 1980s, some 45 years after she left the pottery, she was unable to recall what of her work had gone into production but Miss Elmer was able to tell us that the young designer did the REDCURRANT range, some examples of which are shown below.
On the works, the budding designer was called Miss Betty. Members of a pottery owner's family were always addressed in this way as a mark of respect and as a means of identifying one family member from another. Similarly, her uncle, Cuthbert's much younger brother and to whom she was close, was called Mr. Douglas. Designers worked closely with modellers; Ronald Hopkinson, Carlton Ware's modeller at the time, recalls that Miss Betty did quite a few drawings and it will have been from these that he modelled this attractive range.

Rene Pemberton, who took over from Violet Elmer in 1938, believes that the design of the GLACIELLE Lizard vase was also by Miss Betty.

Violet Elmer also told us that she thought that Rayure 3955, a pattern designed for the MODERN WARE range, was also by her new helper. This striking design is shown on the right and perhaps reflects her modernity. Lily Heath, who eventually became clay manageress, remembers Miss Betty in her small sports car, dressed casually in culottes, ankle socks and open sandals. This certainly paints a picture of a 'thoroughly modern Betty'.

Above all, she was well liked on the works and had time for all. Indeed, Lily recounts the closeness that she had with some of the employees, no matter at which level they worked, happily pecking them on the cheek and sometimes calling into their homes with a bunch of flowers. No doubt her liberal schooling had instilled in her a respect for those around her.
With some style, in June 1938 the works celebrated the young designers coming of age, which in those days was twenty one. The pictures below show the occasion.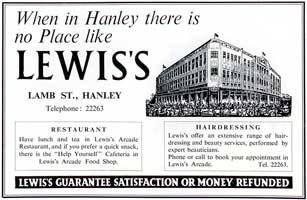 The celebration was held in the newly built Art Deco building of Lewis's in Hanley. 350 "workers from the pottery" were invited to a dinner. The picture above shows many smiling faces from that day.

A contemporary article reports that at the dinner:-

There was a spectacular demonstration of the affection and esteem in which Miss Betty is everywhere held in the factory.

After dinner, everyone present was treated to entertainments at the Theatre Royal.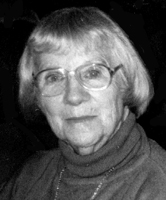 In October 1938 Betty married Francis Roy Waylen, a teacher at Gordonstoun, near Elgin in North East Scotland. Inevitably, as expected in those times, marriage ended Betty days of working at Copeland Street. The following year their first child, Paul, was born, to be followed by Vanessa. The Second World War, however, interrupted family life when Francis joined the Seaforth Highlanders. In 1942 he was awarded the Military Cross but, in July the following year, during the invasion of Sicily, Francis was killed, age 28. This must have been a very difficult time for the young mother of two tiny children. Paul recalls :-
After our father was killed, we lived in Trentham and had a happy childhood, she was careful with money and we lacked for little. Our mother loved games and taught us many at an early age, cribbage, whist, canasta and even bezique. She continued to play patience and scrabble until quite recently. She was an avid reader and always liked to have a book by her side. Like her mother she sewed and did tapestries. Her embroidered pictures are very artistic and had Bets' touch.
Whilst Old Time dancing with friends, Betty met Harry Cornes and in 1956 they married spending almost 30 years together until Harry's death in 1984. During the last 14 years of her life Betty lived with her daughter Vanessa and husband Arthur Barnish at their farm near Cheadle. Over the last few years Betty suffered failing health but with great love and care she was nursed at home dying peacefully there on 4 December 2011, aged 94.

We at Carlton Ware World always admired her for her modesty and kind nature. The continued support that she gave us and CWCI as patron will never be forgotten. ❑

© Harvey Pettit 2011.

Many thanks to Vanessa Barnish and Paul Waylen for their help with this tribute and especially for permission to use family photographs. Biographical information is provided by The Cochrane & Pettit Archive of Carlton Ware.
Scroll down for more news.
---
Wednesday 28 December 2011

Masterspy's annual review

It's that time of year when we look back. Masterspy chooses some of the Best Ware items that have particularly appealed to him since he first started his blog in October 2010. Click on the image above to see and read about his selection. ❑
---
Wedgwood Museum collection dispersal.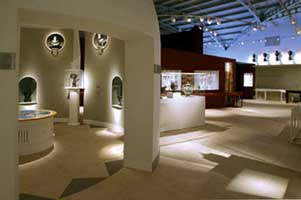 Last week, judges ruled that the Wedgwood Museum's collection of art and ceramics, worth between £11m and £18m, could be sold to plug the £134m pension fund deficit brought about by the collapse of Waterford Wedgwood PLC in January 2009.

John Caudwell, the billionaire founder of Phones4U, announced yesterday that he might step in to save the entire Wedgwood Museum collection.

Those of you who joined us on our visit to to this world class museum will know what a tragic loss it would be if the collection is not saved. ❑
Scroll down for more news.
---
Read about our Annual Get-together in the Potteries


Click on the picture on the right to read about our Annual Get-together in the Potteries. As always it was a great success. If you would like to see what we got up to in the late September meeting read Angela Wood's recollection of what we got up to on this enjoyable sell-out weekend. ❑