During the First World War music was important for morale, not only for those on the Home Front, but also for those fighting in the theatres of war, namely the Western, Eastern and Italian Fronts, as well as Gallipoli and the war at sea.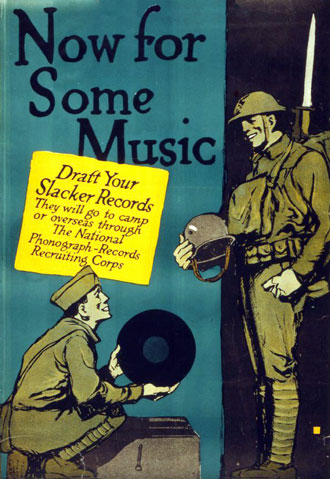 As the pictures here show music was used to help recruitment and important to soldiers.

A surprising number of WW1 songs are remembered today, such as Keep the Home Fires Burning, composed by Ivor Novello in 1914, Pack Up Your Troubles In Your Old Kit-Bag and Take Me Back to Dear Old Blighty, music hall songs published in 1915 and 1916 respectively.