Below is a Carlton China model of a Zeppelin and a picture of Count Ferdinand von Zeppelin, who was a pioneer of ridged airship development. Warplanes and airships of Imperial Germany carried the black Tatzenkreuz or footed cross, which was embossed onto the side of the model and picked out in black enamel.
After leaving the Army in 1891, Zeppelin devoted his full attention to airships. This is about the same time that Wiltshaw & Robinson, makers of Carlton Ware, was founded. Ferdinand died in 1917 at the age of 79.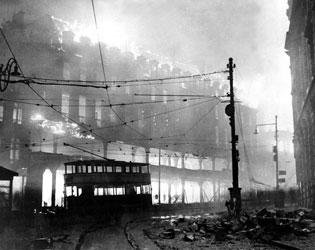 Peter Strasser, Chief Commander of the German Imperial Navy Zeppelins, was determined that his airships would bring England to her knees.

Strasser believed that "modern warfare was total warfare" which meant civilians were to be targeted.

The first bombing raids over England took place in January 1915, attacking Great Yarmouth, Sheringham and King's Lynn.