Wiltshaw & Robinson made no fewer than ten models of ships associated with WW1. They are regarded as fairly accurate representations, though the names found printed on them were inconsistent and often incorrect. Presumably there was uncertainty on the works as to what was what and most customers would have been none the wiser!

Before we show you the battleships of the Carlton China 'fleet' here are two naval recruitment posters.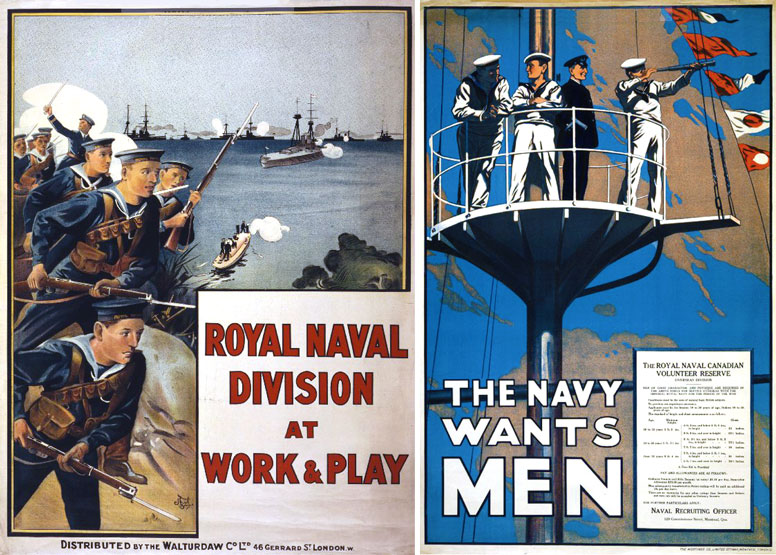 Models of six battleships were made in Carlton China. Each is shown separately below along with a picture of the vessel on which they might have been based. Identification has not been easy, not least because the size of the British Fleet at the time was huge and the ships underwent various modifications as the war progressed.